6495
Kensington Hot Tub™️
Finance from £75.58 pcm*
*apply at checkout
The Kensington Hot Tub™️ is perfect for any family with a range of hydrotherapy seats to suit all shapes and sizes, including a higher cool down doubling up as a step for easy accessibility.
The clever seating arrangement allows for a bench style seating area, as well as two wrap around max therapy bucket seats. Featuring a range of massage zones, the Kensington is packed with features.
.
| | |
| --- | --- |
| Seating Capacity | 6 Person All Seater |
| Jets | 106 Recessed Stainless Steel |
| Dimensions | 214 x 201 x 92 cm |
| Pumps | 2 x 3HP |
| Music | Bluetooth Music System with 2 Speakers |
| Lighting | Perimeter & Underwater Lights |
| Controls | Balboa Control Panel |
| Power Supply | 32 Amp |
Product Information
Our Kensington Hot Tub™️ is perfect for a larger family where space is a little limited. The British Hot Tubs 6 person has a fantastic variety of massage - with Body wrap around seats and a chaise lounge style bench seat, which is emphasised by our famous 60cm lit waterfall. The power in each seat can be increased, decreased and even diverted to other seats - The versatility of the Kensington Hot Tub™️ from an aquatic social hub to a no compromise, 5 impressive deep massage seat hot tub has won the Kensington Hot Tub™️ multiple industry acclaimed awards.
Designed in the UK the Kensington Hot Tub™️ has the very latest Touchscreen Balboa® controls and most effective hot tub filtration, creating the cleanest hot tub water - in fact, all of our hot tubs are installed with our only hot tub to clean itself™️ technology. It's also a fully insulated hot tub with the lowest running costs. We've included amazing lit waterfalls, photo sensor controlled cabinet lighting and colour changing perimeter and underwater lights which create an ambience that makes this a perfect social hot tub or a hot tub for all of the family to enjoy.
Our Vibro Zone™️ surround sound system music system is included and all British Hot Tubs with Bluetooth music are also installed with a WiFi connectivity option to connect to a Smartphone to control your hot tub through cloud technology.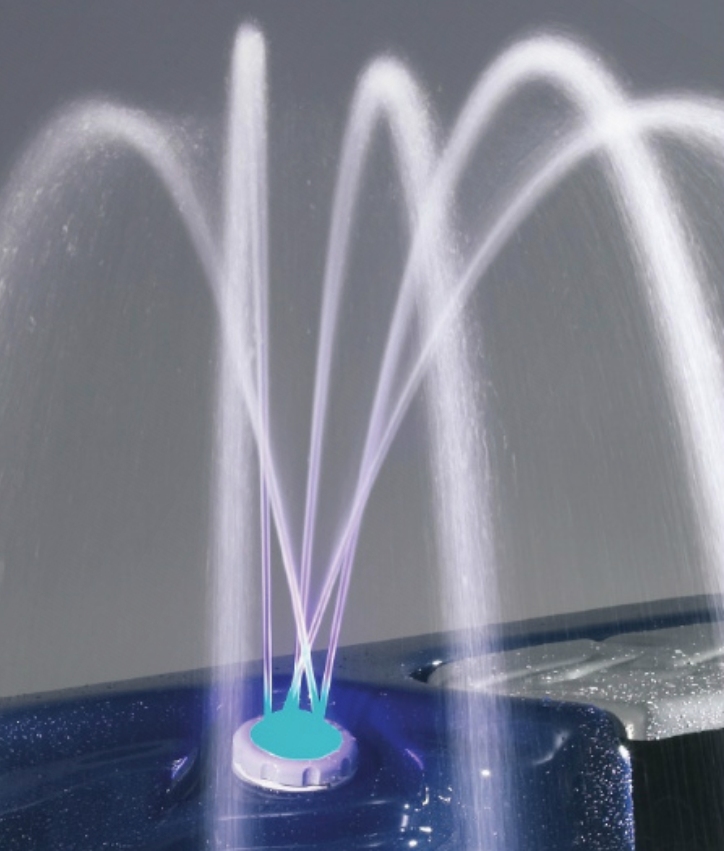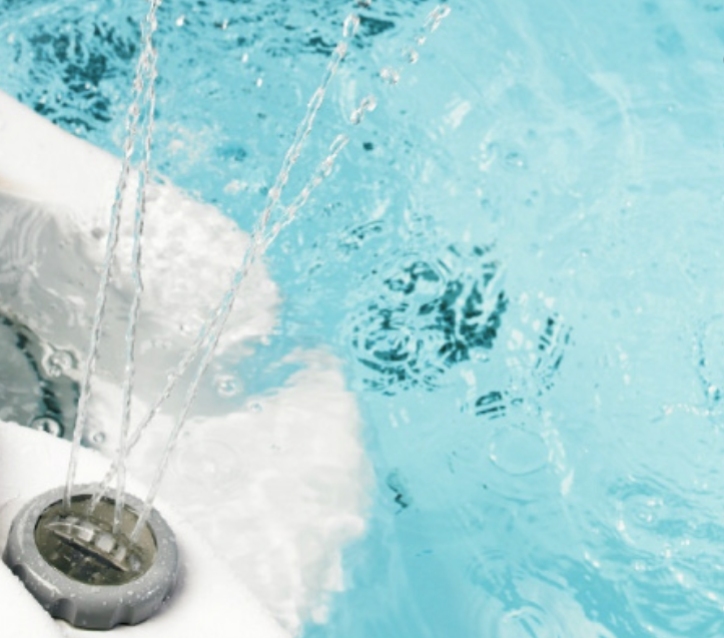 The wide, barrier free bench style seating allows bathers to flex, stretch and even float while enjoying reconnecting with a loved one or for simply stretching out and lounging under the 60cm lit waterfall. There's also 2 wrap around massage seats, with a higher cool down seat in between, perfect for the smaller person and this textured seat also doubles up as a non-slip step, so getting in and out is much easier.
The powerful hot tub jets are strategically placed within each seat so all body shapes and sizes can enjoy either deep muscle or soft tissue massage; we think that this is one of the reasons why the Kensington Hot Tub™️ is such a popular hot tub through reviews and recommendations - Customers are proud to boast that their Kensington Hot Tub™️ has turned their home or garden into an impressive 6 star spa.
---
SHELL COLOURS
PREMIUM SHELL COLOURS
CABINET COLOURS
COVER COLOURS
Standard Features
Balboa Control Panel
Vibro Zone Bluetooth Music System
Zen Zone Waterfalls
Zen Zone Waterfall Blade
Zen Zone Underwater Lighting
Clear Zone Programmable Filtration
Neck Jets
Volcano Jet and Diverter Valve
Recessed Thread-In Jet-Pockets
30 Jet Rain Shower Seat
Stainless Steel Recessed Adjustable Jets
Water Diverters to Every Seat
High Pressure LX Massage Pumps
Eco Zone Insulation
Thermal Sealed Ultra Locking Cover
Luxury Pillows
Shiatsu Massage Nodules
Multi-Level Seating
Ozone Purification System
Fibro Zone Massage
Gyro Zone Massage
Sport Zone Massage
Power Zone Massage
Foot Relief Zone
Anti-Slip Textured Floor
Tactile Therapy
Drinks Holders
Self Cleaning Blaster Jet
Jet Air Mixture Controls
Solid Zone - Pressure Treated Frame
Solid Zone - ABS Base
Steel Reinforced Spa Acrylic
Super-Sealed Barb & Clamp Plumbing
Titanium Heater
Freeze Protection
Quick Access Gate Valves
Connect Ready*
Optional Features
Vibro Zone Plus (Bluetooth, AUX, USB, Radio Unit with 4 Waterproof Speakers + Subwoofer)
Zen Zone Lighting Plus (Lit Cup Holders & Lit Waterfalls)
Clean Zone (Inline Sanitation System)
Pure Zone (Ozone + UV Purification)
Kozy Zone (Towel Warmer, Storage and Self Draining System)
Aromatherapy Injector
Lit Cabinet Corners
Chasing Cabinet Lights**
Lit Play Zone Table
Wi-Fi App
Heat Pump
Non-Slip Steps
Cover Lifter
Winter Spa Bag
*Connection for a Waterfall Drinks Play Zone Table (Optional) N/A on the Mercury Hot Tub
** N/A on Winston or Britannia